The 2021 Mazda CX-30
If you're shopping for a small SUV, the 2021 Mazda CX-30 should be at the top of your list. Lively driving dynamics, near-luxury interior features, a roomy cargo hold, and a wide array of tech accessories make this year's CX-30 an excellent option and place it at #2 among subcompact SUVs in the U.S. News Best Cars rankings. As with other vehicles produced by Mazda, the CX-30 is highly desirable if fun driving is your main interest. With a comfortable ride, a large assortment of standard infotainment and driver assistance features, and a price that's highly competitive for its class, the CX-30 is an excellent value.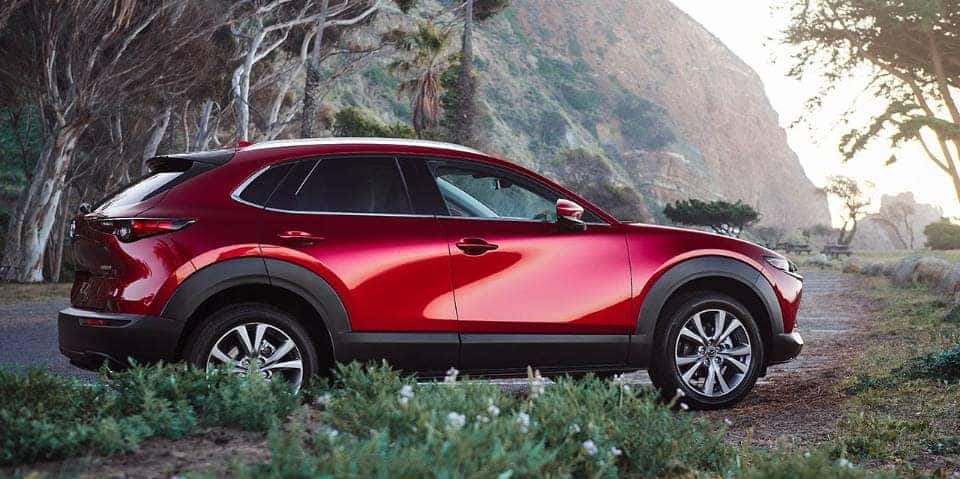 Engine, Transmission, and Performance
The standard engine in the CX-30 is a 2.5-liter four-cylinder that delivers 186 horsepower and is combined with a six-speed automatic that adapts well to changing driving conditions. The optional turbocharged 2.5-liter engine offers 250 horsepower; this powertrain also features an all-wheel drive. The CX-30 is agile, sporty, and a joy to drive. Its tight steering and smooth body movements make it easy to navigate on winding roads and provides ample stability when cruising on long stretches of highway.
Interior, Comfort, and Cargo
In the 2021 CX-30's attractive, well-designed cabin, an infotainment display is mounted in the middle of the dashboard and is controlled by a knob on the center console. The dash also includes a row of climate-control buttons. Both eight- and 12-speaker audio systems are available, along with heated front seats. When it comes to cargo-carrying capacity, the CX-30 can accommodate 16 carry-on suitcases with the rear seats folded down.
To find out more about the 2021 Mazda CX-30, come to our showroom at 3875 N 89th St., Scottsdale, AZ 85251. Or call us at 480-748-4400.
Contact Us