Take a Look at this Luxurious Mazda Vehicle
There's something to be said about luxury. While you're not thinking about luxury so much when you're looking for a family car, there is a standard of luxury that you're ready for now. When you are ready to talk about luxury, but you don't want to pay through the nose for it, you're ready to talk about the Mazda CX-9. Give us a minute to tell you why the CX-9 is the most luxurious Mazda yet, at a great non-luxurious price.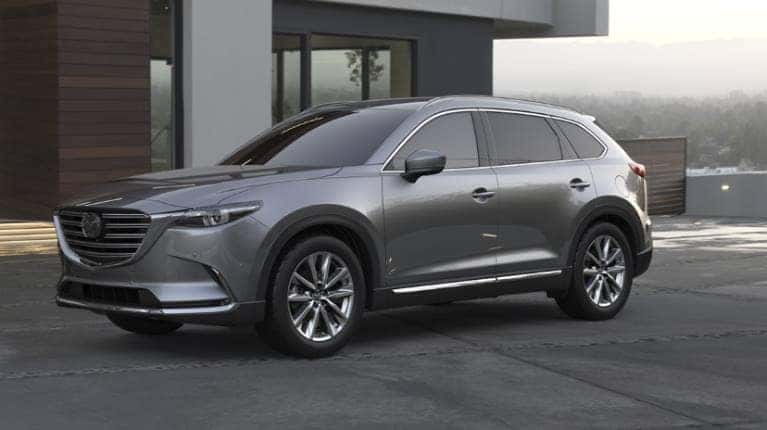 The Growing Brand for Classy SUV's
Mazda was known for decades as a great brand for a little sportscar. However, over the past few years, customers have increasingly looked to Mazda as a luxury brand. Mazda has upgraded its luxury features to really appeal to customers who want a little more to their car than just a piece of transportation. Not sure what luxury features come with the CX-9? Let us talk to you about them.
What Sets the CX-9 Apart?
There are several reasons we love the CX-9 as a luxury model. First, you need to know that the CX-9 is a three-row SUV that seats up to seven people. The 2019 CX-9 comes in four different trims: Sport, Touring, Grand Touring, and Signature. The least expensive trim line is the Sport trim, and the most expensive trim is the Signature. Luxurious features include optional Napa leather seating and rosewood trim on the dash, which adds a wonderfully luxurious feel to the cabin. Also, the second-row seats as well as the steering wheel, and front seats have heated seats, which sounds amazing when the temperature drops during the winter months. Also, there are several different colors of interior you can choose from, which will make your CX-9 different from anyone else's. Who wants to have the exact same car as their neighbor, anyway?
For the discerning customer, the CX-9 comes with integrated technology for your music and entertainment with the Apple Car or Android Auto feature, depending on your phone. Don't forget about your safety features, that are another reason Mazda's are so popular. Standard safety features on the CX-9 include blind-spot monitoring systems, rear cross-traffic alert systems, lane departure warning systems, and lane-keep assist. All of these safety features mean that you'll be safer on the road, and you'll be safe in style in your new CX-9.
We're ready for you to come and buy a car from us. Come see us at Mark Mazda, 6910 East McDowell Road, Scottsdale, Arizona, 85257. You can also give us a call at 480-748-4400.