Shop With Mark Mazda
Mark Mazda in Scottsdale should be your first destination when you are looking for your next vehicle. Right now we make it even easier to buy your Mazda from us because we will:
Conduct business with you over the phone
Make it easy to purchase your Mazda online
Bring a vehicle to you for a test drive
Arrange financing by using our online application
Arrange service remotely and pick up your vehicle when service is needed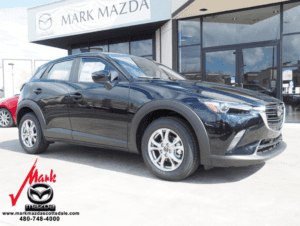 Your comfort, convenience, and safety are our top priorities at Mark Mazda. One way we make your car buying experience better is with our transparent pricing program. Our vehicles are always priced at a fair and competitive level. You don't have to haggle or deal with runarounds or hassles on getting the price you want. If you like our price the Mazda of choice can be yours quickly and easily.
Here at Mark Mazda, we understand that many customers like to shop before they come to the dealership or they prefer a remote purchase process. That is easy with our online shopping system. We offer a 100% online shopping program with instant pricing after you select the vehicle and features you prefer, and then provide us with information on any trade-in vehicle. There's a link on our home page to start our online shopping experience — take a look!
We understand that some customers may be looking for a pre-owned vehicle at this time, and we offer a great selection of pre-owned and Certified Pre-Owned Mazdas for your review. Our Certified program offers you a wide range of benefits including warranty protection, a carefully inspected and reconditioned vehicle, and additional features. We can also give you an instant quote for any trade-in using our KBB Instant Cash Offer. You can tell us about your vehicle, get a quote, then bring the vehicle to us to confirm the details and receive either cash or a trade-in value for your new Mazda.
Mark Mazda is conveniently located at 6910 E. McDowell Road in Scottsdale AZ. For sales. parts, or service information please call 480-748-4400. We look forward to serving you at Mark Mazda with a safe and convenient online sales experience!