Service Your Vehicle at Mark Mazda
We know that Mazda has a great reputation for making great cars that last for years. Every once in a while, you'll still need to have your car serviced, and when that happens, we want you to bring it to us. Here are some reasons why your car is better off being serviced with us.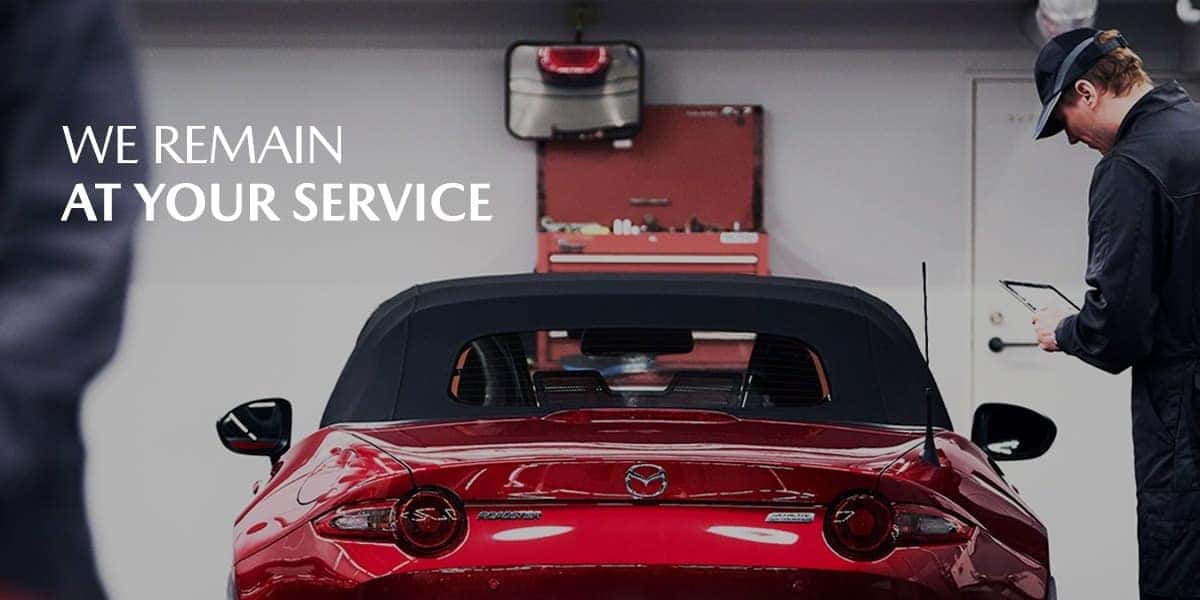 Our Services
You'll want to get your car serviced with us because our mechanics are highly trained and certified to work on Mazda vehicles. Not only are our mechanics certified to work on Mazdas and other cars as well. If you bought a used car from us, we'll be happy to service that as well. Our technicians can do routine maintenance, such as oil changes and tire rotations. We can also do the most difficult repairs, such as transmission repair.
Our Pricing
Another reason you'll want to get your car serviced here is because of our consistent pricing. Unlike mechanics in other places, our prices stay the same month in and month out. We don't mark our services up, just to have a "sale" at the regular price. We offer good low prices every day. You'll know that when you bring your car to us, you're getting the best deal and the best services possible.
Our Customer Support
When you bring your car to us, you know that you will be taken care of. Not only will your car get great service, but you can make yourself comfortable in our waiting room. We also have courtesy service you can ask us about. Our service department is always ready to help.
Do you need your car serviced? We'll be glad to help. Give us a call at 480.748.4400, or come by and see us at 3875 N 89th St Scottsdale AZ 85251.