Mazda Hatchback Vs. Sedan
There are many different cars in the Mazda line to choose from. If you are having trouble picking the perfect vehicle for you, you're in luck. We have some information on which Mazda choices you might want to think about selecting for your next car. In this case, you can choose between a hatchback or a Mazda sedan.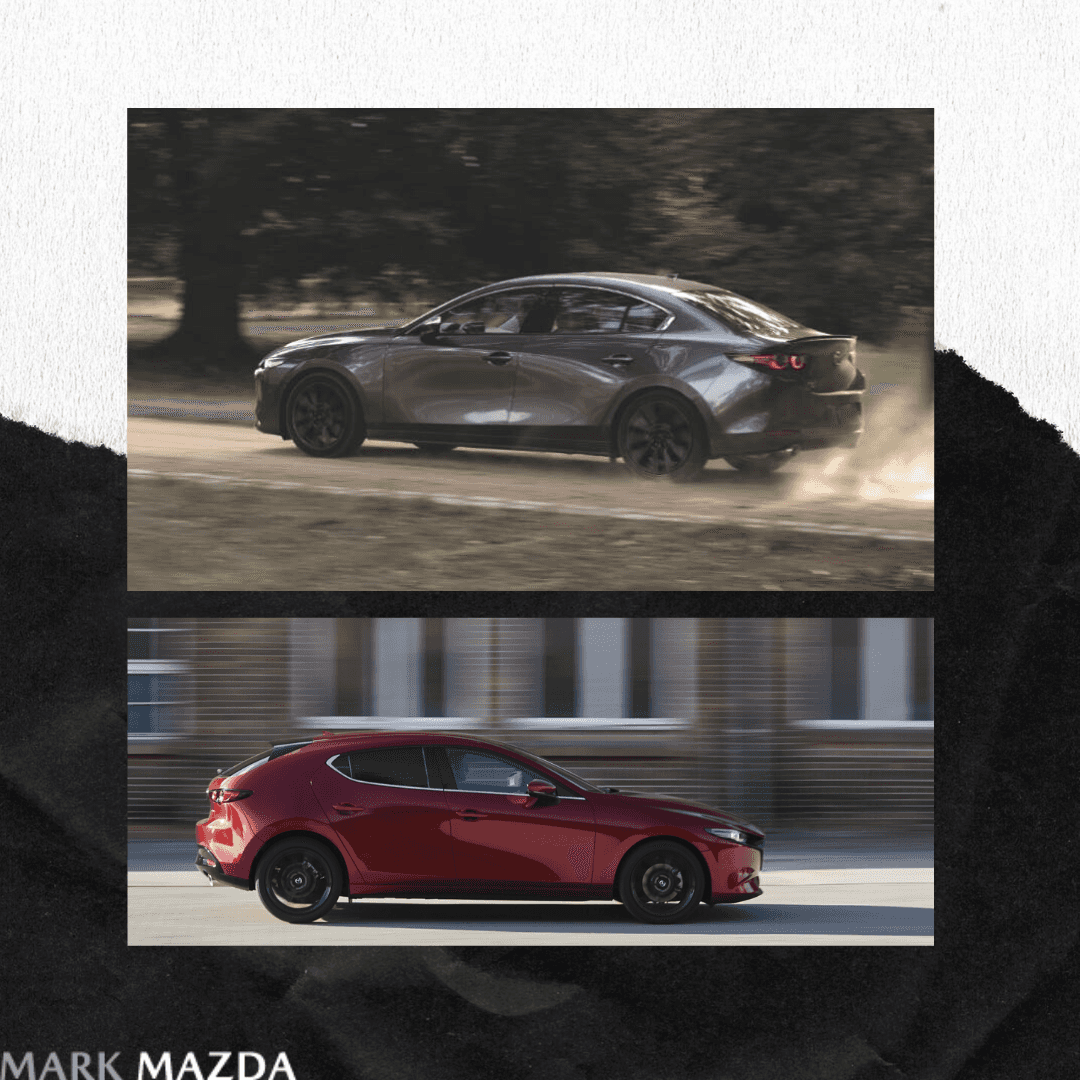 Sedan or Hatchback?
The first question many customers ask is which Mazda is more affordable? In this case, you are going to pay roughly the same price, whether you choose a sedan or hatchback Mazda. Both the sedan and the hatchback models are built on the same frame–a car frame. They do have different designs, but roughly the same engine size. The trim levels are the same as well, so you can continue to go up in price as you select the pricier trim levels on either the hatchback or the sedan.
The next consideration for you may be the cargo space. In this case, you are going to want to pick the hatchback over the sedan model. While the Mazda sedans have considerable cargo space in their trunk, the hatchback will offer more trunk space overall. Also, the hatchback model can accommodate larger cargo with the rear seats folded down, which the sedan can't do.
Finally, you may want to think about power in the engine. With both the Mazda hatchback and the sedan, the power and torque you get from either model are roughly the same. Both sedans and hatchbacks in the Mazda line also get amazing gas mileage, which will save you money no matter which vehicle you choose.
When you're ready to take a look at all of the vehicles in the Mazda line, you need to give us a call to set up a test drive at 480.748.4400. You can also come by in person at 3875 North 89th Street, Scottsdale, Arizona, 85251.
Contact Us