Interior Guide to the 2021 Mazda3 Hatchback
Are you looking for a fuel-conserving car that gives great style, classic lines, and details and a great price? If you are ready for something a little different and exciting, you need to have a look at the Mazda 3 hatchback. Here's some great information about the hatchback style in the Mazda 3.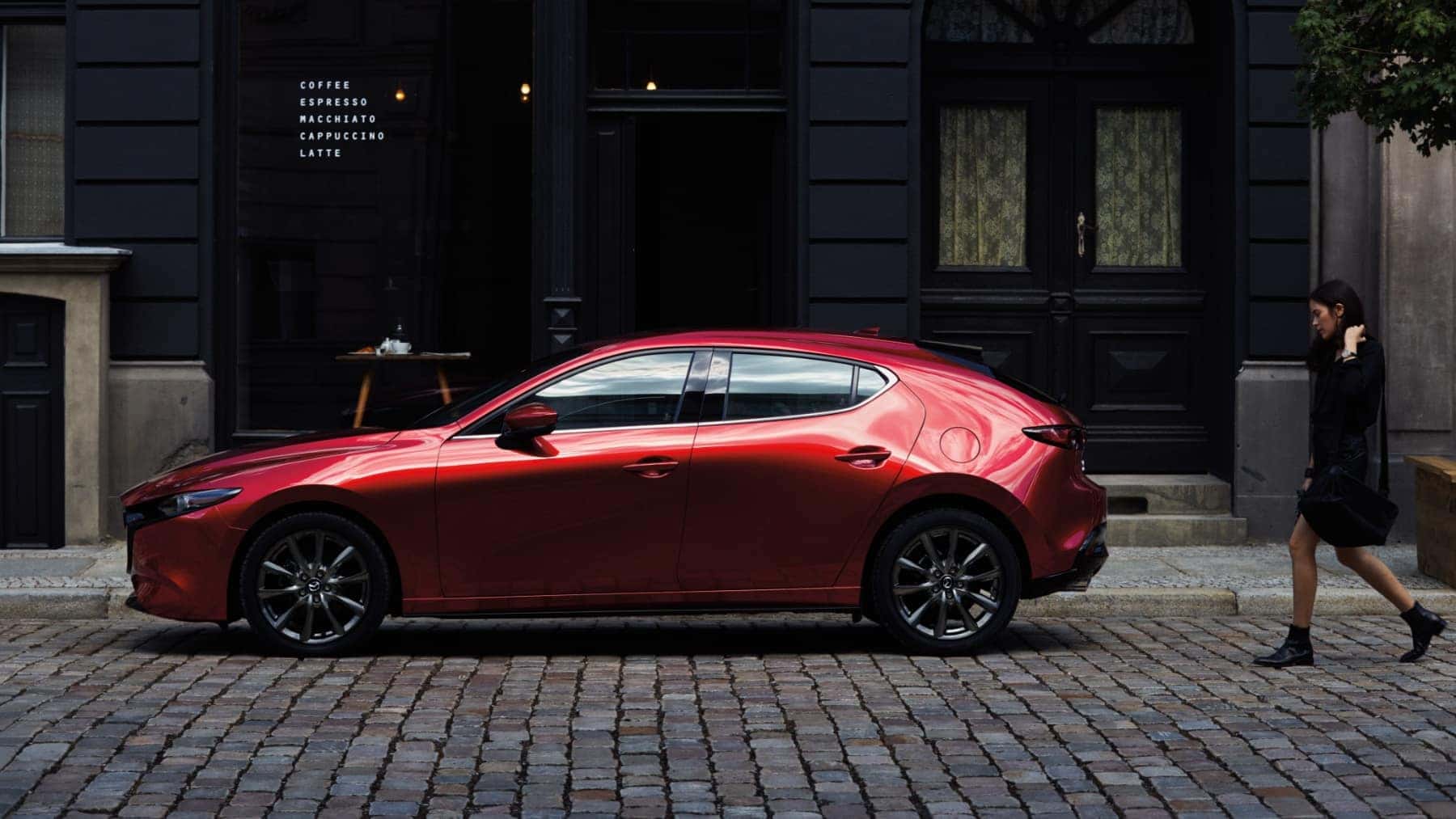 About the Mazda 3 Hatchback
The Mazda 3 hatchback has a four-cylinder engine, but you have a choice in how much power you need for your car. You can choose the traditional four-cylinder engine with 186 horsepower, or you can bump up the power and drive a 250 horsepower turbo engine. There are a lot of safety features built into the hatchback, which gives you more safety on the road and peace of mind. Safety features on the hatchback include adaptive cruise control, all-wheel drive, blind-spot monitoring, lane assist, and alerts for rear cross-traffic as well as pedestrians. With the Mazda 3, your car will be able to sense a potential accident and react before you can.
The hatchback offers a lot more room than the traditional Mazda 3 sedan, especially in the cargo area. The drivers and passengers will love the head and legroom, but the cargo area gives you a lot of room to haul anything. The interior of the hatchback is as amazing as the safety features, with leather-like upholstery, in-car navigation, plushy-comfortable seats, dual-zone climate control, and smartphone integration. Add in dual-zone climate control and an additional outlet for your equipment and electronics, and you are all ready to travel in style.
When you're ready to buy your next Mazda, you need to come and see us. We're located at 3875 North 89th Street, Scottsdale, Arizona, 85251. You can also give us a call at 480.748.4400.
Contact Us