Different Trim Levels of the Mazda CX-5
The Mazda CX-5 has been a consistent crossover SUV in the small SUV market since it burst onto the scene in 2012. The CX-5 was the first Mazda-designed car to really employ the new Mazda concept of the soul of motion design–which means that engineers want Mazdas to show gorgeousness of simplicity with luxurious features and drop-dead technology. If you are thinking about the CX-5, you'll want to know the trim levels of the crossover.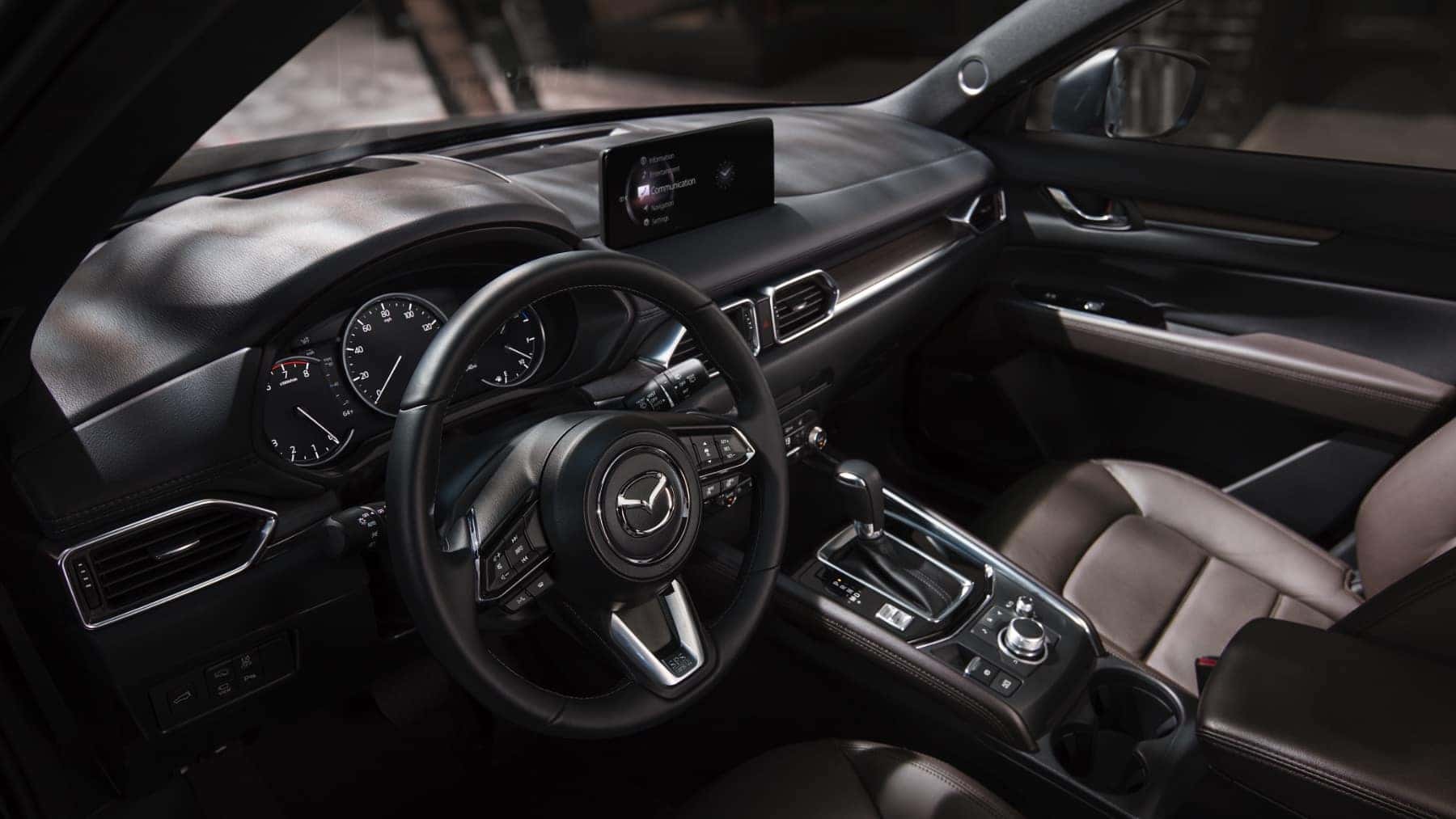 About the CX-5 Trim Lines
There are seven different trim lines for the CX-5. However, some of the differences only involve the drive train. The trims offer both all-wheel drive and front-wheel drive, so you can choose. If you like taking your crossover off-road, you will want to opt for all-wheel drive.
The basic trim level begins with the Sport trim. Even though this is the cheapest trim, you still get a lot of advantages, such as push-button start, electronic parking brake, automatic headlights, and remote keyless entry. The safety package includes a rear camera, blind-spot detection, lane departure warning, lane-keeping assist, and cross-traffic monitoring.
If you move up a level, you reach the Touring trim level. It includes all of the features on the Sport edition but adds heated seats, dual-zone climate control, rear air vents and charging portals, a better audio system, and advanced keyless entry. There's also the Grand Touring trim, which adds paddle shifters and 19-inch wheels.
The Carbon edition comes in Turbo as well as the signature Mazda engine. It adds specialty paint, alloy wheels, a moonroof, and red leather seats. The turbo engine is pleasingly powerful.
At the top of the trim line is the Signature edition. The Signature comes with a black leather interior, wood grain trim, and gorgeous ambient lighting. The safety package is upgraded as well and adds a city smart brake and a driver attention alert.
When you are looking for your next CX-5, we hope you will come and see us. We're located at 3875 North 89th Street, Scottsdale, Arizona, 85251. You can also give us a call at 480.748.4400 to request a test drive or set up an appointment.
Contact Us