Benefits of Buying a Pre-Owned Mazda
When people think about purchasing used cars, many times their minds conjure up images of days long gone by. Toupee-wearing salesmen in plaid suits pushing lemons off on sweet old ladies is a thing of the past. In the modern, highly competitive auto industry, pre-owned cars are often in just as good of shape when they hit the lot as new ones are.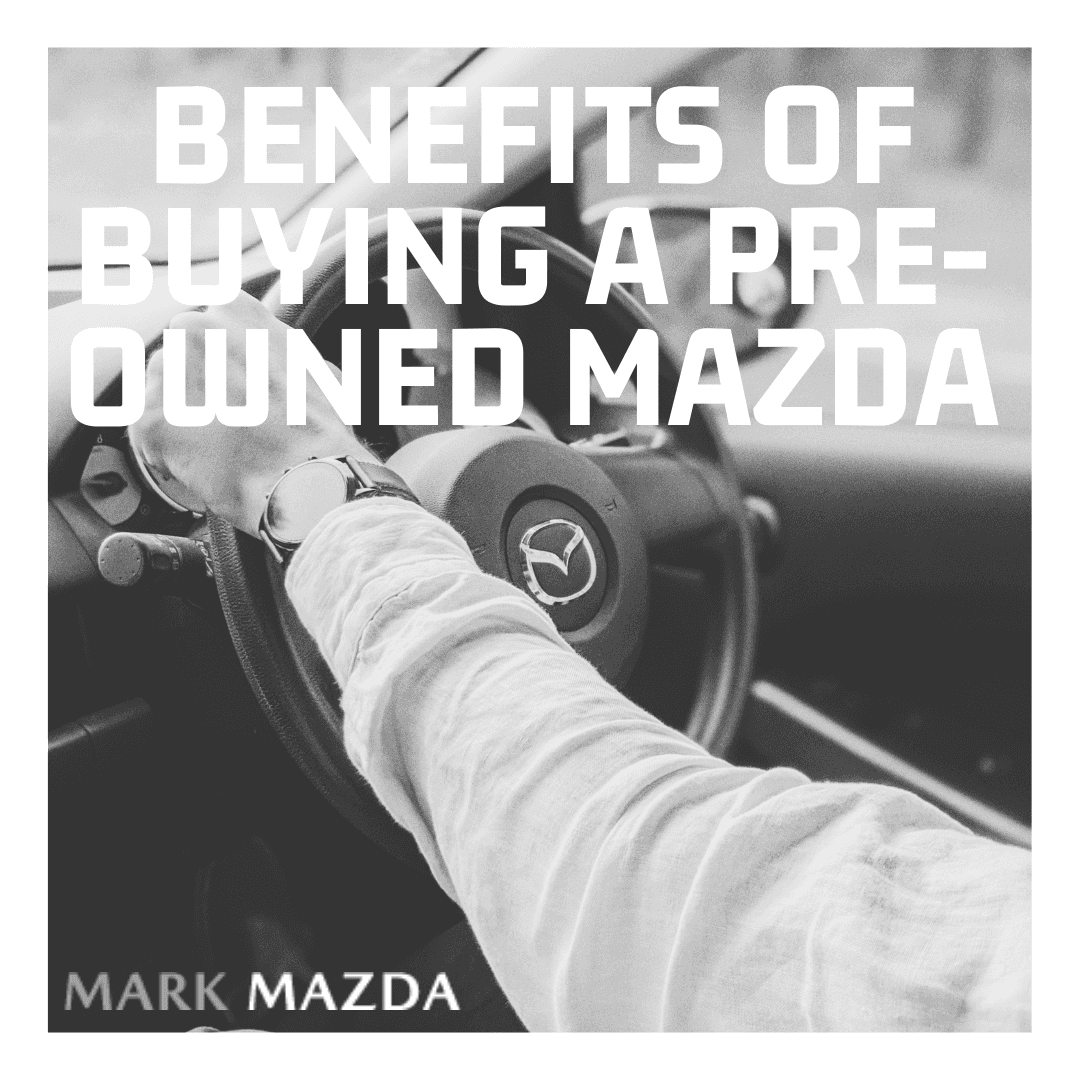 And here at Mark Mazda, we make sure that all of our used cars go through a rigorous inspection and maintenance process to guarantee their safety and road-readiness. Here are three common upsides to buying a pre-owned Mazda:
Lower Monthly Payments
This is the benefit that most people are looking for when they are in the market for a used car. Since the overall price of a pre-owned Mazda is always less than a new one, with the same length of term length you will often pay a significantly lower monthly note.
More Vehicle for Less Money
If you aren't sure whether or not you want to buy a new or used car, then the trim level and optional features available may help to sway your decision. Many times you can get a used, top-of-the-line model for the same price (or less) than you can get a new base model for.
Less Short-Term Depreciation
When you purchase any new vehicle, it immediately loses a good chunk of its value as soon as you drive it off of the lot. With a pre-owned Mazda, the original owner is the one who had to take the hit for depreciation.
To check out the incredible selection of quality pre-owned vehicles we have available at Mark Mazda, head on over to 3875 N 89th St, Scottsdale, AZ 85251. If you have questions or would like to know more, simply dial 480-748-4400 and one of our friendly auto experts will be glad to help!
Contact Us